Conference moderators
Steve Lenox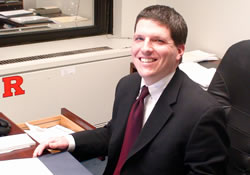 Steve Lenox serves as Senior Vice President for William Fry, one of Ireland's most recognized and respected law firms with specific focus on raising the firm's profile among American businesses in the US.
Steve Lenox is also  the Founder and President of Lenox Consulting, a U.S. and Ireland based strategic communications consulting firm. Lenox Consulting represents a variety of clients, providing business development, public affairs, media relations and political consulting services.
Prior to launching Lenox Consulting, Steve served as state director to New Jersey's senior U.S. Senator, Frank R. Lautenberg, where he was responsible for managing all aspects of the Senator's offices in New Jersey. Steve's background also includes three and a half years as legislative affairs coordinator for the New Jersey State AFL-CIO, as well as in leadership positions with the Office of New Jersey State Senator Linda Greenstein and the Administration of New Brunswick Mayor James Cahill.
In 2011 Steve co-founded Irish Network NJ, and later that year was elected as Co-President of Irish Network USA, the umbrella organization for chapters across the United States, providing a vehicle and resource for Irish, Irish-Americans, and friends of Ireland to join together with common interests.  Irish Network USA has a broad tent under which business, arts, culture, music, politics, foreign policy, and language can be highlighted to bolster relationships
A dual citizen, Steve has built an extensive network of government and business leaders in Ireland, where his wife Aoife owns and manages a successful small business, and they are currently raising their three children Conor, Cian and Dylan.
Andrea Haughian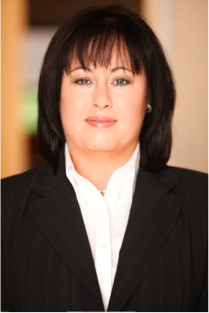 Andrea Haughian is Vice President of Business Development for Invest Northern Ireland. Andrea has extensive experience in the Financial Services sector and specializes in assisting US companies establish successful near shore operations in Northern Ireland.
Prior to joining Invest Northern Ireland's New York office, Andrea worked in the Financial Services sector in Belfast with BDO Northern Ireland, the award winning member firm of BDO, the fifth largest accountancy network in the world. Prior to that, Andrea worked for many years in international trade, marketing and business development in Europe, the US and Asia.
Andrea is a graduate of Queen's University, Belfast, has undertaken post-graduate programs in both San Francisco and Chicago and is a Member of the Chartered Institute of Marketing, Fellow of Young Enterprise and Member of the Institute of Directors. Andrea was listed as a Top 40 Under 40 honouree by the Irish Echo in 2010 and in 2009, 2010 and 2011 Andrea was named as one of Irish America's Most Influential Women.
Paul McErlean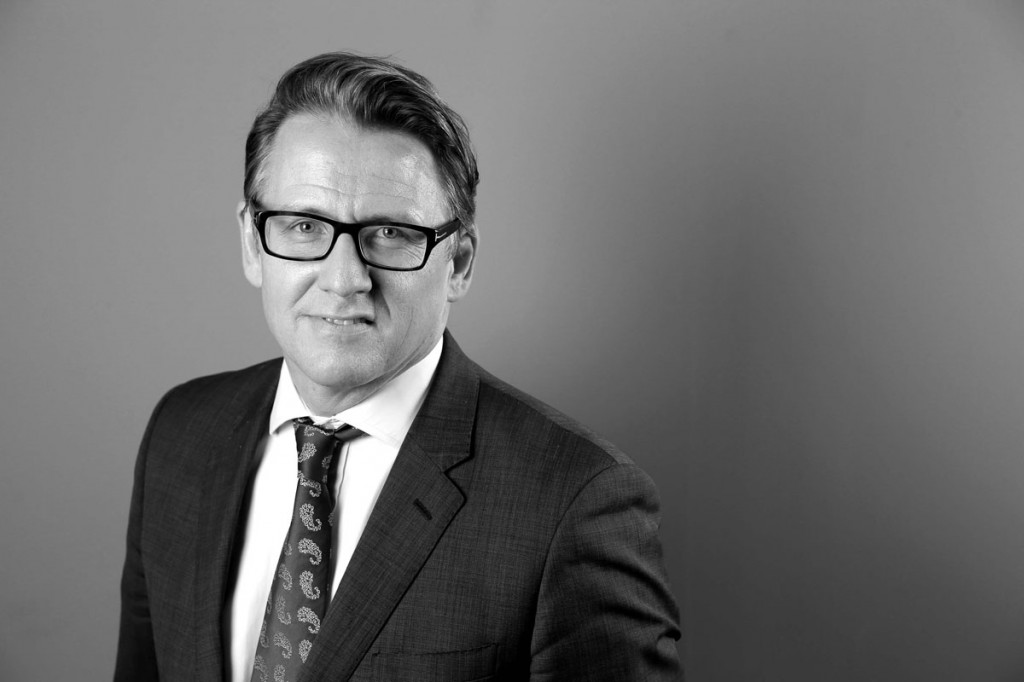 Paul McErlean is Chair of the Cathedral Quarter Trust the body responsible for the strategic development of the Belfast's most historic city centre district. He is also Chairman of North Belfast headquartered Groundwork NI, the leading environmental regeneration and mediation charity.  His day-to -day job is as a PR consultant where he is Manger Director and owner of MCE Public Relations Ltd, one of Northern Ireland's leading public relations and public affairs consultancies.
Paul set up MCE Public Relations in January 2006 following on from previous senior positions as a Joint Managing Director of Stakeholder Communications and the head of communications for one of Northern Ireland's main political parties.
Within these former roles Paul was centrally involved at the start of the All-Party talks which led to the Belfast Agreement; the Forum for Peace and Reconciliation in Dublin and the elected Northern Ireland Forum. His three years in the front-line of political communications exposed him to politicians, community groups and the political media on a daily basis. Paul also managed high profile contracts including the communication roll out and issue management for both the 02 mobile phone and Phoenix Gas networks in Northern Ireland.
MCE is now in its seventh year of successive growth and has established a diverse client base across the private and public sector which includes Danske Bank, Odyssey Trust Company, Hewlett Packard, Sainsbury's, Premier Inn, William Ewart Properties and the Beannchor Group.
Paul has degrees from Queen's and Cambridge Universities and in 2002 completed an MBA from Ireland's premier business school, the Michael Smurfit Graduate School of Business, University College, Dublin. He is a fellow of the Chartered Institute of Public Relations, having served as its regional Chair in 2006 and he is the current Chair of the Public Relations Consultants Association in Northern Ireland.
E: [email protected]  T:@mce1
Honorary Chairs
Geraldine Hughes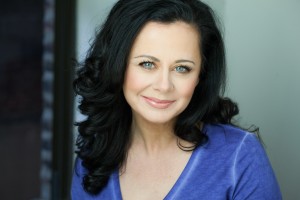 GERALDINE HUGHES is originally from West Belfast, Northern Ireland and a graduate of UCLA's School of Theatre, Film and Television. Hughes received the Los Angeles Ovation, Garland and Drama Critics Circle Awards and a Drama League Award Nomination for Outstanding Performance for her solo play Belfast Blues, which she also wrote. Her recent stage credits include the Broadway production of Cyrano De Bergerac opposite Douglas Hodge and the West End and Broadway productions of Jerusalem opposite Tony award winner Mark Rylance.  Other theatre credits include: Molly Sweeney (Irish Repertory Theatre), Pumpgirl (MTC), Translations (Broadway MTC), Orson's Shadow, The Cripple of Inishmaan, The Weir and The Architect. Hughes' television credits include: The Blacklist (recurring), Blue Bloods, Nurse Jackie, Mercy, The Good Wife, ER, Law and Order CI, Law & Order SVU, Law & Order and Murder She Wrote: The Celtic Riddle. She has starred in several features including Gran Torino, Rocky Balboa, Dead Souls and recently Time Out Of Mind, with Richard Gere. She also appeared in Killing Lincoln opposite Billy Campbell and narrated by Tom Hanks.  Geraldine also narrated the audio book of Colum McCann's latest novel Transatlantic. She recently composed an evening of storytelling called "In Shorts" which she performs at various places around New York.
John Toland – Bio coming soon
Lorraine Turner

A native of Merseyside, England, Lorraine Turner currently heads up the Northern Ireland Bureau's New York office. Prior to joining the Northern Ireland Bureau, Lorraine played a vital role in the Northern Ireland Peace Process, working for the British Consulate in New York as the Northern Ireland Press and Public Affairs Officer. Her love affair with New York began as soon as she arrived in 1997 when she served as an Immigration Officer in the British Consulate.
During her career in New York, Lorraine has been a welcomed friend to both the British and Irish communities. Leading up to the establishment of the new Northern Ireland government, she was an ardent supporter of the Peace Process and played a pivotal role in making sure that both communities were given access to the highest levels of government and business leaders. She helped to orchestrate opportunities that were critical to the success of the Peace Process. Perhaps the culmination of her work with regard to the Peace Process was when she worked with NASDAQ to have then First Minister Ian Paisley and Deputy First Minister Martin McGuinness ring the closing bell at NASDAQ signifying the end of an era of suspicion and violence and a reminder that the new government was now open for business.
In her current position as the head of the Northern Ireland Bureau in New York, Lorraine has been tireless in her efforts to maintain and strengthen the relationships she had already developed while everyone's focus was on the Peace Process. Drawing from her past experience as a Public Affairs Officer, she has reached out to both the Irish and British communities to make certain that their interest in Northern Ireland continued beyond the Peace Process. She has hosted both business leaders and political leaders when they arrive in New York in the hopes of finding support for the new Northern Ireland.
The role of the Northern Ireland Bureau is to:
• promote the already positive profile of Northern Ireland among US policy-makers and opinion-formers by ensuring that the policies of the Northern Ireland Administration and its associated institutions are known and understood;
• monitor policy developments in the US, ensuring that Northern Ireland Ministers and Departments have up-to-date information, and are aware of opportunities for co-operation; and
• pursue areas of collaboration and partnership identified by the above exchanges, and encourage their development in ways that maximize the mutual benefits.
Liam Lynch
Liam Lynch is an entrepreneur and investor based in New York City.  He has spent his career growing entrepreneurial businesses, including Key Brand Entertainment (KBE), which is the premier North American theater and e-commerce company.  KBE owns a number of brands, including Broadway.com and Broadway Across America.  He currently serves on KBE's Board and is a co-owner.  Formerly, as its Interactive Division CEO and corporate CFO, he was the driving force behind their strategic acquisitions.
Additionally, Liam has invested in several private growth companies, including Qinetic, the health and wellness network, which he serves as its Chairman, Abacus Analytics, a revenue management business for entertainment, secondary investments in Palantir and Twitter, and early stage investment in Babel Street, a data analytics tool for social media, which he also serves on its Board.
Prior to entering business, Liam was involved in politics, rising to the level of Communications Director for a member of Congress.  Liam earned his MBA at the Monterey Institute of International Studies and a B.A. from Rhodes, and additionally studied at Oxford. He is involved in various charitable organizations, including St. Jude's spotlight on Broadway.  He is married to Broadway performer and choreographer Kristine Covillo.
Loretta Brennan Glucksman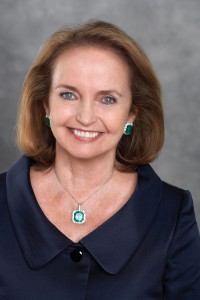 A third generation Irish-American, Loretta is a noted philanthropist and, together with her late husband Lewis, has raised millions for Ireland. She has served as Chairman of the American Ireland Fund since 1995 and is currently spearheading the Fund's Promising Ireland Campaign which exceeded its goal of $100 million and now has set a new target to meet need across Ireland to $140 million. This increase is as the result of the success of the campaign and the great generosity of Funds' donors.
She is Co-Chair of Glucksman Ireland House, the center for Irish Studies at New York University. Mr. & Mrs. Glucksman also established the Glucksman Chair of Irish and Scottish Studies at the University of Aberdeen. In 2007, University College Cork saw the official opening of the Lewis Glucksman Gallery.
She has served on numerous other boards including the IDA, The National Gallery of Ireland, The National Library, The National Concert Hall, The Abbey Theatre, Trinity College, University College Cork, The Royal College of Surgeons, Smurfit School of Business, University of Limerick and Cork Airport Authority.
Earlier in her career, Mrs. Glucksman was a producer for news and public affairs with PBS-TV.  She was also a lecturer in English literature at several universities.
Michael Patrick MacDonald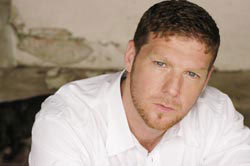 Michael Patrick MacDonald is the author of two bestselling coming-of-age memoirs: All Souls, A Family Story From Southie and Easter Rising, A Memoir of Roots and Rebellion. Both memoirs deal with growing up in South Boston's Old Colony Housing Project, an area that held the highest concentration of white poverty in America, and some of Boston's highest death rates from substance abuse and its attendant violence (including suicide). Having lost four siblings to poverty, violence, and the drug trade, MacDonald uses personal story to promote conversation about trauma in the lives of young people, and about the possibility for individual healing and community change.
Before becoming a full-time writer, MacDonald worked as a community organizer helping to build coalitions to reduce substance abuse and street violence by engaging young people and survivors, promoting grassroots leadership from among those most impacted by the drug trade and violence. He cofounded Boston's successful gun buyback program, which took 2,900 deadly firearms off Boston's streets and destroyed them. After learning community organizing skills in Boston's communities of color — "over the bridge," where he had always been warned never to go — MacDonald brought those skills back home to Southie. There he founded the South Boston Vigil Group, which gave a voice to survivors of the drug trade in a neighborhood ravaged by drug lord James "Whitey" Bulger's culture of silence and death.
Having written two national bestselling memoirs about his own navigation out of despair, breaking silence, and having a voice in Boston's movements against violence and the drug trade, MacDonald speaks to organizations and institutions working with young people and survivors to help them find their own strengths, their voices, and to become leaders in their communities. MacDonald is currently Author in Residence at Northeastern University's Honors Department, where he teaches "Non Fiction Writing and Social Justice Issues" and "Conflict, Reconciliation & Justice in the North of Ireland." He has also developed a community-based writing curriculum, which he is currently implementing it at Crittenton Women's Union in Boston. MacDonald serves on the boards and advisory committees of many organizations, including Crittenton Women's Union, Families First of Massachusetts, and the Children's Defense Fund's Beat The Odds program.
Margaret Molloy
Global Chief Marketing Officer, Leadership, based in New York
Growing up on a dairy farm in rural Ireland, Margaret learned the value of hard work. She also came to understand the relationship between keeping promises, producing high-quality products and earning—and maintaining—an outstanding reputation. Much later she learned that these are the attributes of a successful brand.
Over the past 15 years Margaret has developed a deep understanding for how to build great brands. By thinking strategically and delivering operationally, she executes innovative, breakthrough marketing campaigns that grow client satisfaction, firm revenues and team pride. Margaret's digital expertise—particularly her knowledge of social media—helps companies increase marketing effectiveness and drive brand growth.
Before joining us, Margaret was chief marketing officer and partner at Velocidi, a next-generation digital agency where she was responsible for marketing and new business. She previously served as senior vice president of Marketing at Gerson Lehrman Group, the world's leading expert network. Margaret also led marketing organizations at Siebel Systems—where she was a member of the Siebel Systems CEO's Circle—and served as vice president of Marketing at Telecom Ireland US (eircom).
Margaret has been recognized as one the "Most Influential US-Irish American Leaders" by Business & Finance magazine and a "Top 100 Irish Americans in Business" by Irish America magazine. A captivating speaker with a delightful Irish brogue, she has led numerous panels and often presents at prestigious conferences and forums. Margaret is also on the advisory board of Sightsavers International and is an active member of the American Ireland Fund.
Margaret earned her MBA from Harvard Business School and received her undergraduate degrees from the University of Ulster and La Universidad de Valladolid, Spain.
Representative Mike Fitzpatrick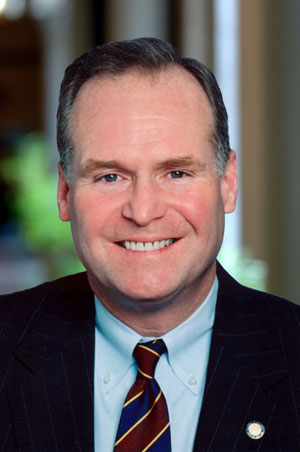 Michael J. Fitzpatrick was elected to the New York State Assembly, representing the 8th Assembly District, on November 5, 2002. Prior to his election to the Assembly, Mr. Fitzpatrick served as an elected member of the Smithtown Town Council for 15 years, from 1988 through 2002.
The 8th AD, within Suffolk County, is composed of the Town of Smithtown in its entirety and northern portions of the Town of Islip, notably the Islip portion of Hauppauge.
Assemblyman Fitzpatrick serves as the Ranking Minority Member on the Assembly Housing Committee and is a member of the Ways and Means, Higher Education and Labor Committees. Mr. Fitzpatrick is an active member of the New York State Chapter of the American-Irish Legislators Society and is currently serving as secretary.
Maintaining a presence in the private sector, whose vitality he strives to bolster as a legislator, Mr. Fitzpatrick is a Registered Associate with Morgan Stanley in the Port Jefferson branch office.
Active in the community, Assemblyman Fitzpatrick is a member of the Knights of Columbus, the Ancient Order of Hibernians, and past president of the board of trustees of the Cleary School for the Deaf in Nesconset, New York, where he remains an honorary trustee. He was a member of the Suffolk County Charter Revision Commission and the Human Services Committee of the Diocese of Rockville Centre.
Assemblyman Fitzpatrick is a 1975 graduate of Hauppauge High School and a 1979 graduate of St. Michael's College in Vermont, from where he received his B.A. in Business Administration.
Mr. Fitzpatrick was born in Jamaica, Queens on April 15, 1957 and raised in Hauppauge, Long Island. He is married to the former Lorena Herrera of Chihuahua, Mexico, with whom he has raised two children, Corina and Michael. The couple resides in the hamlet of St. James in Smithtown.
Standing committee assignments for 2013-14: Housing, Ways and Means, Higher Education, and Labor.
Maura Kelly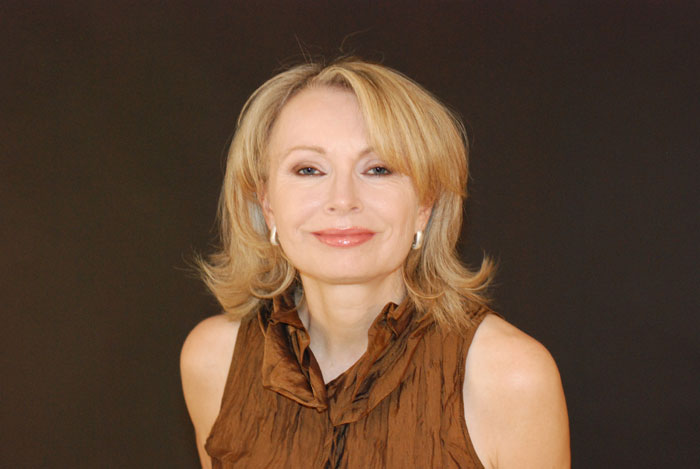 Media & Marketing Executive
Maura Kelly is an Emmy Award-winning producer and executive who has played integral roles in developing and marketing media initiatives and new ventures for top media and entertainment companies, and non-profits.  Her diverse media career includes creative and leadership positions in broadcast TV programming at PBS, in Web TV with LiveStream, animation with Jim Henson & Co, educational media with PBS Kids and field work in the developing world with non-profit, HOPe.
Now as an independent consultant and producer, Maura works on a range of media, management, and digital marketing projects through Purple Mountain Media, and is a regular contributor to the Huffington Post.  Prior, Maura was an executive producer at WNET/PBS where she managed award-winning projects, like MythQuest and ZOOM, oversaw product distribution and created strategic partnerships with corporate funders.
In 2013 Maura was elected to the Board of Directors for NY Women in Film/ TV and Digital Media (2000 members) and is the VP of Membership.  She earned a Masters in Communications & Broadcasting from NY Institute of Technology and also lectured there as an adjunct professor.  Follow Maura on Twitter @maurakellymedia
Peter Ryan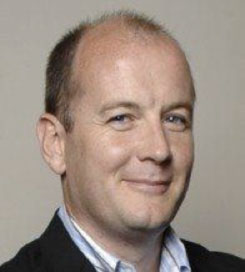 Peter Ryan Deputy Consul General for Economic & Public Affairs took up duty in New York in August 2011. Born in Dublin, Peter studied at Synge Street CBS, Belvedere College & UCD. He worked with Bank of Ireland for a number of years before joining the Department of Foreign Affairs in 1994.
His first assignment was to work on cross-community and cross-border projects with the International Fund for Ireland. He then served in Tokyo for three years and Seoul for two years, before returning home to work on Ireland's business relations with the Asian Region. In 2004 he was assigned to the Department of Communications as a specialist in technology matters & served for two years in Singapore, with responsibility for the Asia-Pacific Region. In 2006 he was appointed as Director of the Asia-Europe Foundation in Singapore, a governmental multilateral organisation with forty five member countries in both regions. In 2009, on completion of this assignment, he returned to Ireland & until his posting to New York worked in Political Division, initially as head of the political secretariat & for his last year in Asia Section.
Peter is married to Teresa, also from Dublin, and they have three daughters, Seána, Ciara & Aoife.
Jim Clerkin
President & CEO Moet Hennessy
Jim Clerkin has over 30 years of experience in the beer, wine and spirits industry. Under his direction and leadership, numerous liquor brands in both the US and International markets have gained prominence with leading market share positions and greatly increased profitability. Over his career, Jim has worked for many of the most prestigious and successful companies in the industry. He began his career in Ireland where he rose through the ranks at Guinness in a variety of roles to Executive Sales Director and became a member of the board of directors.
During the early part of 2000, Jim was asked to take on responsibility for the Western Region of the United States for Diageo's wine and spirit division. This involved the geographic responsibility for fourteen states, based in California with responsibility forthe sales, marketing and distribution for some of the largest wine and spirit brands in the world. In 2003, he was selected by Allied Domecq to lead their business in the US as President for North America reporting to the Global CEO. Here, Jim had responsibility for over $1 billion in revenue and case sales of 17.5 million cases.
During his term as CEO, Allied Domecq was one of the fastest growing wine and spirit companies in America, with growth in volume, revenue, market share, and profit, achieved at double digit levels for three successive years, prior to its acquisition by Pernod Ricard /Beam global spirits. In 2008 Jim was recruited by Moët Hennessy, the wine, champagne and spirits division of LVMH to take on a new role as Executive Vice President and Chief Operating Officer of Moët Hennessy USA with responsibility for global brands such as Hennessy cognac, Moët & Chandon Champagne, Dom Perignon, Veuve Clicquot Champagne, Grand Marnier and Belvedere vodka.  In 2010, Jim was chosen by Moët Hennessy to take on the role of President and CEO of MHUSA and to also join the Global Executive of Moët Hennessy.