NYNB Speakers 2012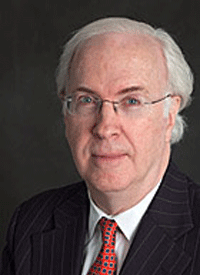 John  V.  Connorton, Jr
Specializing in the law of public finance and municipal bonds, John Connorton has participated in a wide range of capital infrastructure project financings throughout the United States totaling in the tens of billions of dollars.
Representative bond counsel clients include major power, energy, transportation, industrial development, environmental and housing public authorities and agencies, as well as various states and municipalities. Other representative clients include major investment banking firms and banks serving as underwriters for various public finance projects.
He has also served as special counsel to a number of large universities and corporations, including those doing business in Northern Ireland. He served as a member of the Firm's Management Committee for over 16 years.  All four of Connorton's grandparents were Irish-born. They came from Counties Roscommon, Mayo, Kerry and Cork.
Ben Chrnelich
Ben Chrnelich is the Chief Administrative Officer and Chief Financial Officer of NYSE Technologies. NYSE Technologies is the world's leading provider of end-to-end electronic trading solutions. Its flexible and scalable products deliver robust and integrated solutions, from single trading positions to complete exchange platforms.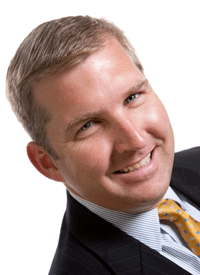 As CAO & CFO, Mr. Chrnelich is responsible for strategy, planning, business reporting, expense optimization, merger & acquisition analysis, business infrastructure and project management. Mr. Chrnelich joined NYSE Euronext in May 2008 from Lehman Brothers where he was the CAO for Global Equities Sales and Trading.  Prior to Lehman, Mr. Chrnelich worked at S chwab Capital Markets, Robertson Stephens and PricewaterhouseCoopers.
He has worked with many leading investment banks, market centers and financial technology organizations. Mr. Chrnelich is a Certified Public Accountant, holds NASD Series 7, 63 and 27 licenses and graduated from Lehigh University with a Bachelor of Science in Accounting.
Ben is a co-founder and board member of StreetWise Partners Inc., a New York based not-for-profit providing job training to underemployed individuals and is also the national board chair of AmericaSCORES, the largest after-school soccer, literacy and service-learning program in the United States.
Anita Daly
Anita Daly, a music industry veteran, started her own entertainment marketing company in 1996 with the goal of marketing the best in 'World Music' and International artists in North America. Daly Communications specializes in promoting Irish entertainment here and for the past 16 years the company has represented the best in Irish /Celtic entertainers, authors and live performances.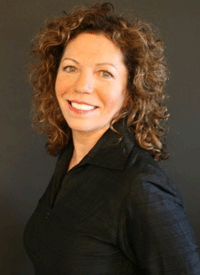 The company thrives on its ability to pinpoint Irish American audiences and create marketing campaigns geared specifically to this consumer utilizing press, radio and social media. With over 30 years in the entertainment industry, Anita has been part of various groundbreaking trends. Daly Communication's artist roster has included Riverdance, Celtic Woman, Van Morrison, The Irish Tenors, The High Kings, The Chieftains, Black 47, The Saw Doctors, The Pogues and Finbar Furey.
With a take no prisoner's attitude and a far reaching grass roots appeal, Daly is renowned for breaking and sustaining these acts here.
Corporate clients include Live Nation, HBO, A&E, PBS, Sony, EMI and Warner Brothers. Daly Communications has recently partnered with music publishing company, Cosmic Trigger, to further promote some of the acts the company represents. This includes getting airplay for artists in movies, TV programs and commercial advertisements. The company has received Gold and Platinum records for CD and DVD units sold. Anita was named 'Emerald Entrepreneur 2011' by the Irish Echo and 'Most Influential Business Woman' by the Irish Voice two years in a row. Anita is a founding member of Women in Music and a longtime member of the Irish Business Organization of NY. Daly Communications has voluntarily mentored many students from colleges in New York and abroad.
Eamonn Donaghy
Eamonn is Head of Tax at KPMG Belfast. He is a chartered accountant and member of the
Chartered Institute of Tax.Eamonn is the chairman of the Institute of Chartered Accountants Northern Ireland Tax Committee and member of the Northern Ireland Economic Reform Group. He advises many UK, Irish and international businesses on UK and international tax matters and has significant experience of Foreign Direct Investment companies
Eamonn is currently spokesman for Grow NI which consists of all the major business organisations in Northern Ireland.
He has written extensively on the impact that a lower rate of corporation tax will have to the Northern Ireland economy. He wrote his first article on this topic in 1997
John Gribbon
On a three-month stint in the US, an established entertainment attorney based in New York discovered John Gribbin. The attorney saw so much potential in John as both a singer and songwriter he went out on a limb and sponsored him to come pursue a musical career in the States.
Once here, drawing on the inspiration that only New York City can ignite, John began writing for his band Building Pictures. John soon had residencies at some of New York's hottest venues for both up and coming and established music artists including The Living Room, Rockwood Music Hall and The Mercury Lounge.
A prolific writer, John has just launched his fifth EP entitled 'Training Up My Soul.' Rockwood Music Hall was packed to capacity for the album launch show. Joining forces with critically acclaimed film makers Buffalo Picture House, a music video for the title track was born. See it now on Youtube. "This EP, born in Brooklyn, is without doubt my best to date," he said. "I am very proud of it, right through from the songs to the production, I could not be happier."  Get it now on Itunes. Here is the video – http://www.youtube.com/watch?v=UVbX42O0vBk
Andrea Haughian

Andrea Haughian is Vice President of Business Development for Invest Northern Ireland.  Andrea has extensive experience in the Financial Services sector and specializes in assisting US companies establish successful near shore operations in Northern Ireland.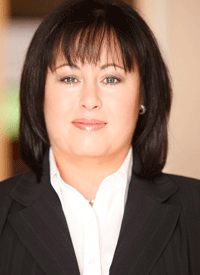 Prior to joining Invest Northern Ireland's New York office, Andrea worked in the Financial Services sector in Belfast with BDO Stoy Hayward, the award winning UK member firm of BDO International.  Prior to joining BDO Andrea worked for many years in international trade, marketing and business development in Europe, the US and Asia.
Andrea is a graduate of Queen's University, Belfast, has undertaken post-graduate programs in both San Francisco and Chicago and is a Member of the Chartered Institute of Marketing, Fellow of Young Enterprise and Member of the Institute of Directors. Andrea was listed as a Top 40 Under 40 honouree by the Irish Echo in 2010 and  in 2009, 2010 and 2011 Andrea was named as one of Irish America's Most Influential Women.
Conal Harvey
Conal V Harvey, is a main Board Director of Harcourt Developments Limited and Director – Group Operations.  A graduate in engineering from University College Dublin, he has post-graduate qualifications in Management and Business Strategy from Trinity College Dublin, Irish Management Institute and INSEAD, France. Prior to joining Harcourt, he has held senior management positions in IDA Ireland including Head of Property and Divisional Manager for Healthcare and Pharmaceuticals, with responsibility for all inward investment.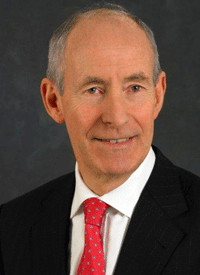 Mr Harvey is Deputy Chairman of Titanic Quarter Limited, the Belfast based company which is developing the Titanic Quarter major waterfront development. He is also Deputy Chairman of Titanic Belfast Limited, the new world class visitor attraction project at Titanic Quarter.
He is Chairman of Citywest Luas Limited which implemented the light rail extension to Citywest and Saggart area, Dublin.
Grainne Holland
Gráinne Holland, from West Belfast is a fresh talent in the Irish traditional music circuit with amazing vocal strength and beauty.  A pioneer in forging new territory for Gaelic song, Gráinne's exquisite lyrical charms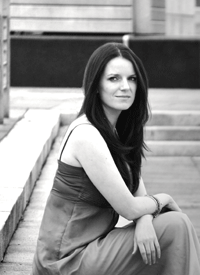 refresh and revitalise the Gaelic verse of old.
Gráinne's love of Irish music and song began at an early age. She was raised in both Gaelic and English and she attended the first Irish-medium primary school in Belfast; Bunscoil Phobail Feirste.  It was here that her love of traditional Gaelic song was fostered.
Already a rising star of the Irish folk scene, Gráinne released her debut album 'Teanga na nGael' in 2011 to great critical acclaim.  Produced by renowned musician Dónal O'Connor (At First Light), the groundbreaking album has launched a career that is sure to progress and excite the Gaelic song tradition.
Geraldine Hughes
Geraldine Hughes is proud to be from West Belfast, Northern Ireland.
A graduate from UCLA's School of Theatre, Film and Television.
She received critical acclaim for her self penned solo play Belfast Blues, which premiered in Los Angeles and played in London, Chicago, Ireland, New York and other US cities. She received the Los Angeles Ovation, Garland and Drama Critics Circle Awards and a Drama League Award Nomination for Outstanding Performance.
Other theatre credits include: Jerusalem, both on Broadway and the West End opposite Mark Rylance, Molly Sweeney at the Irish Rep, Pumpgirl (MTC) Translations (MTC), Orson's Shadow, Kevin's Bed (U.S. premiere), The Cripple of Inishmaan, The Weir, The Architect and When I Was a Girl I Used To Scream and Shout.
Geraldine also returned home to star in The Beauty Queen Of Leenane for the Lyric Theatre, Belfast.
TV includes: "Mercy", "Nurse Jackie","Law & Order: SVU," "Law & Order," "Murder, She Wrote: The Celtic Riddle," "ER," "Profiler" and "The Guardian." She recently starred in the pilot GOTHAM for ABC.
Film includes: Gran Torino opposite Clint Eastwood and Rocky Balboa opposite Sylvester Stallone. And she can be seen on the Chiller Network this Fall, starring in a new horror flick DEAD SOULS.
Geraldine Executive Produced and starred in the film version of Abbie Spallen's Pumpgirl.
She is an avid supporter of the Integrated Education Fund and received an honorary doctorate of the arts from Queens University, Belfast.
Geraldine recently co-wrote a screenplay which the Northern Ireland Screen are currently shopping at Cannes.
Marie Jones
Born in Belfast, Marie was writer-in-residence for Charabanc Theatre Company from 1983 to 1990.
Marie's plays have toured extensively throughout the world, including the former Soviet Union, Germany, coast to coast in America, Canada, Britain and Ireland. Her plays include an adaptation of Gogol's The Government Inspector, which toured in Britain and Ireland, A Night in November (London, Glasgow, New York and three tours of Ireland), Women on the Verge of HRT (Belfast, Dublin, Glasgow and London's Vaudeville Theatre) and Stones in His Pockets, which toured Ireland prior to the Dublin Theatre Festival and its West End and Broadway debut in 2000. It garnered many awards including the Lawrence Olivier Award, The Evening Standard Award and three Tony nominations for best new play.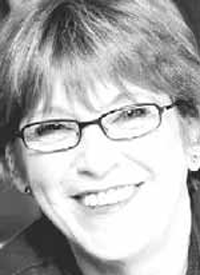 Other drama includes Lay up Your Ends co-written with Martin Lynch, Somewhere over the Balcony, The Hamster Wheel, The Blind Fiddler, Wedding, Weens and Wakes; Christmas Eve Can Kill You, Ethel Workman Is Innocent and Rock Doves, and most recently, Dancing Shoes – The George Best Story, saying it was quite possibly the most exciting project she had been involved with. Completing a UK/Irish Tour the production included standing ovations everywhere.
Marie's new play Fly Me to the Moons Northern Irish premiere comes after a critically acclaimed tour of cities in Scotland and England by Paines Plough.
Marie's drama work for BBC Radio Four includes The Hamster Wheel, Christmas Eve Can Kill You, Wedding, Weens and Wakes; and The Blind Fiddler. Her writing for BBC TV includes a three-part drama series Tribes and The Hamster Wheel and, for Channel Four, Wingnut and the Sprog.
As an actress, Marie has performed in most of the major theatres of Ireland and the UK.
Marie's television acting credits include Life after Life, You, Me and Marley and Space Oddity. Her work in film includes Hush-a-Bye Baby, Middletown and the role of Sarah Conlon in 'In The Name of the Father'. She has been awarded two honorary doctorates of literature and an OBE.
STOP PRESS STOP PRESS
Marie's latest comedy FLY ME TO THE MOON will be playing for a month at 59E59 Theatre, New York in September this year as part of the 1st. Irish Festival, following a sold-out Belfast run.
Glenn Jordan
Glenn Jordan is the Director of the Skainos Project, a £21m urban regeneration project on the Newtownards Road between Dee Street and Templemore Avenue. It is a multi-use development which has grown out of the work of east Belfast Mission and is pulling together a range of strategic partnerships to address the social, physical, economic and environmental deprivation issues in the area.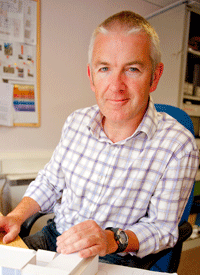 Skainos is using a social economy model to provide shared space for community use which will also contribute to the sustainability of agencies on-site and to shared-space projects in the area. Glenn has worked in East Belfast for 12 years and prior to his full-time involvement in Skainos, he was the Director of East Belfast Mission.
He is particularly interested in how faith groups engage in community development activity and is a board member of the Churches Community Work Alliance and the East Belfast Community Development Agency. Originally from Bray in County Wicklow, Glenn has lived 'up North' since 1987.
Francine Kavanagh
Francine moved to the U.S in 2008 having received a John. F. Kennedy Scholarship to study for a Masters in Laws at Duke University, focusing on structured finance and corporate reorganization. She graduated with honors and went on to work at top New York law firm, Hughes Hubbard & Reed LL.P, where she advises on matters including SIPA liquidation proceedings, antitrust and white collar crime. Most recently she has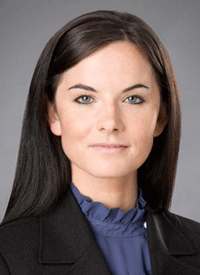 worked on the broker dealer liquidations of Lehman Brothers Inc. and MF Global.
Originally from Belfast, Francine received her Bachelor of Laws degree from Trinity College Dublin and spent several years working as a legal advisor to the UK Government before making the move state side.
She also serves on the Board of Directors for the Irish American Bar Association of New York, the Irish Network NYC, the Board of Legal Advisors for the Irish Famine Tribunal and the Benefit Committee for Gingold Theatrical Group.
Shaun Kelly
Shaun Kelly is Vice Chair – Operations for KPMG LLP.  In that role he is responsible for forecasting and planning along with monitoring the execution of the firm's financial plan. He also has responsibility for oversight and execution of key KPMG shared services including finance and accounting, information technology, operations services and internal audit. He serves as a member of the Firm's Management committee.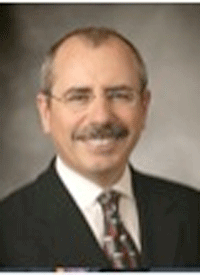 In October 2010 Shaun was also appointed to serve as Chief Operating Officer, Americas. In this position, he works with the leaders of the KPMG International member firms in the region to align their respective strategies, structure and operating plans. He is also a member of KPMG's Global Executive Team.
Shaun was previously the Vice Chair in charge of KPMG's U.S. Tax practice and Regional Head of the Americas Tax practice. Prior to assuming the Vice Chair role in 2005, Shaun served as the leader for KPMG's Global Transaction Services practice and Regional Coordinating Partner for the Transaction Services practice in the Americas.
Shaun grew up in Belfast, Northern Ireland, and joined KPMG International's Irish member firm in Dublin in 1980 and transferred to the U.S. firm's San Francisco office in 1984. He spent the 1990s working in Ireland and returned to the US in 1999 when he was admitted to the U.S. partnership.
Professional and Industry Experience
Through his various leadership roles and his extensive work serving a broad range of significant U.S. companies which span a number of industries, Shaun has keen insights regarding marketplace trends and the business issues companies face in today's environment.
Shaun has extensive international merger and acquisition and corporate restructuring experience. He has helped structure transactions and has provided due diligence assistance at a number of Fortune 500 clients as well as several large financial institutions.
Shaun earned a Bachelor of Commerce, First Class Honors from University College, Dublin.
Other ActivitiesTreasurer and member of the Executive Committee of Students in Free Enterprise (SIFE), an organization of students, professors and industry leaders who use their business knowledge to help improve the lives of people worldwideMember UCD Michael Smurfit Graduate School of Business North American Advisory Board.
Co-Chair of KPMG's Disabilities Network and member of KPMG's Diversity Advisory BoardShaun lives with his wife Mary in Connecticut and they have 4 children
Martin Lynch
Born and brought up in Belfast, Martin has combined his roles of producer and writer for 30 years. He has written plays for the Turf Lodge Fellowship Community Theatre, Lyric Theatre, Arts Theatre, Charabanc Theatre (all Belfast) and the Project and  Abbey Theatres, Dublin and Paines Plough & East 15, London. He was Writer-In-Residence at The University Of Ulster, 1985-88.
His plays have also been produced at theatres across Europe and the USA. A production of Dockers was recently nominated for a Los Angeles Drama Critics Award. His best-known stage plays include The Interrogation Of Ambrose Fogarty, Holding Hands At Paschendale and (with Grimes & McKee) The History Of The Troubles (accordin' to my Da).
He has written several plays for BBC Radio 4, including an adaptation of Ibsen's Enemy Of The People (2006). Martin co-wrote the screenplay for the Sam Goldwyn film, A Prayer For The Dying starring Mickey Rourke, Bob Hoskins and Liam Neeson (1987).
In 2009 Green Shoot Productions premiered Martin's play, Chronicles of Long Kesh in Belfast. It has since been performed internationally at the Edinburgh Fringe Festival, The Tricycle Theatre, London, Welsh Tour, Irish Tour and an Australian tour.  In 2010, Green Shoot Productions brought Martin's adaptation of a Sam Thompson play Over The Bridge to the Waterfront Hall, Belfast. In 2010/2011, Martin produced the large-scale musical play, Dancing Shoes-The George Best Story which he co-wrote with Marie Jones, JJ Gilmour and Pat Gribben. Other credits as producer include A Night In November, starring Patrick Kielty at the Grand Opera House, Olympia Theatre, Dublin, The Trafalgar Theatre, London, The Interrogation Of Ambrose Fogarty, Lay Up Your Ends, Women On The Verge Of HRT, A Night With George, (all Grand Opera House) and Stormont by Sean Crummy at Theatre At The Mill.
In January he directed Brothers In Arms by Sam Millar. He is currently writing a new spectacular musical play (with music by JJ Gilmour), The Titanic Boys, for production at the Grand Opera House 8-25 August this year – as well as serving as Executive Producer for Stones In His Pockets: The Movie.
Mary Louise Mallick
Senior Policy Advisor to the State Comptroller Mary Louise Mallick was appointed Senior Policy Advisor to the State Comptroller in January 2011.  Prior to that, she served as Deputy Comptroller for the Office of State Comptroller. Before joining the Comptroller's Office in April 2007, Ms. Mallick served as Executive Director of the Bioscience Development Corporation at the University at Albany and previously as Secretary to the New York State Senate Finance Committee.  Ms. Mallick began her professional career at the Senate Finance Committee as an analyst in 1984 and served in various positions until her appointment as Secretary in 2003. Ms. Mallick holds both a Bachelors of Arts Degree in Mathematics/Economics and a Masters of Arts degree in Economics from the University at Buffalo.  In addition, Ms Mallick holds a Masters of Arts degree in Bioethics from Union College and Albany Medical College.
Tara McCabe
Tara McCabe works at Morgan Stanley as an Executive Director in wealth management overseeing product development for fund of hedge funds. Over 12 years with the firm, she has served as chief administrative officer for Investment Products and Client Solutions, chief of staff for Alternative Investments and vice president in Private Wealth Management, London. Tara began her career at Prudential. A first generation American whose parents are from Leitrim, Ireland, Tara serves on the Board of Directors for the American Ireland Fund, which previously voted her Young Leader of the Year. A passionate and dedicated supporter, Tara has been instrumental in the growth of their Young Leaders program and consistently visits the Fund's inspiring projects throughout Ireland with the Fund's conferences. By invitation of the Irish Government, she is a member of the Global Irish Network and participated in the Global Irish Economic Forums in 2009 and 2011. Tara is also a young patron of the Irish Arts Center.
Tara serves as Co-Chair for Cristo Rey High School's Advisory Committee, which provides students from low-income urban families access to college-prep education.  For her business and community involvement, Tara was named to Business and Finance's "Most Influential US-Irish Business Leaders: One to Watch," the Irish Voice's "75 Most Influential Women" and the Irish Echo's "Top 40 Under 40." Tara graduated from the College of the Holy Cross and studied at the National University of Ireland – Galway. She is also seven-time marathon finisher.
Paul McErlean
Paul McErlean is Chairman of the Cathedral Quarter Trust – a government and Belfast City Council backed stakeholder group charged with developing the regeneration strategy for Belfast's most vibrant and historic city centre district. He is also Chairman of leading environmental regeneration charity and change agent, Groundwork NI, which this year played a lead role in partnership with a range of community organizations and City Council in re-opening a Belfast peaceline for the first time in twenty years. The 'peace-gate' in Alexandra Park, now open in daylight hours, has become a symbol of reconciliation in North Belfast, one of the worst hit areas of Northern Ireland's troubles. In his professional capacity, he is a member of the Chartered Institute of Public Relations having served as its Northern Ireland Chairman in 2006 and is the current Chairman of the Public Relations Consultants' Association (PRCA) in Northern Ireland and was listed in UK's PR Week's PowerBook 150 in 2011.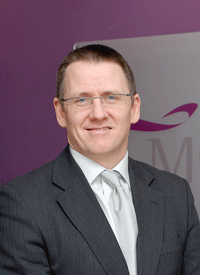 He is Managing Director and founder of MCE, a public relations and public affairs agency in Belfast and he has worked across a vast array of sectors from consumer products to government and he is engaged across MCE's client base with a particular expertise in business strategy, crisis management and the design,integration and delivery of public relations and digital solutions within wider marketing strategies.

Paul previously was joint Managing Director of another major Northern Ireland PR agency and spent a number of years advising the Industrial Development Board and InterTradeIreland in his previous consulting roles – including being the lead communications advisor on the 11 city investment roadshow of North America after the signing of the Good Friday/Belfast Agreement in 1998. His career started in broadcasting researchand news facilitation with leading independent TV company, Macmillan Media and he also spent two years as Head of Communications for The Alliance Party, one of Northern Ireland's main political parties. He has degrees from Queen's and Cambridge Universities and completed an Executive MBA from the Smurfit School of Business, University College Dublin, in 2002.
Outside of work and family, Paul still tries to relive his former sporting career as an international basketball player and inter-county footballer, mostly he's dreaming though.
John McGrillen

John McGrillen, Director of Development, Belfast City Council
Born March 1962. Graduated from Queen's University in 1983 with a Degree in Mechanical Engineering. The following year he completed a MSc in Engineering Compuration and joined Short Brothers as a Systems Engineer working in the Missile Systems Division in Castlereagh.
In 1987 he left Shorts to join the Industrial Development Board, the forerunner to Invest NI where he spend the first 18 months at the University of Ulster completing an MBA in International Business and Industrial Development. In November 1989, following a nine-month placement with Nortel he moved to Dusseldorf, Germany where he was the officer responsible for IDB's inward investment activities in mainland Europe for the next 4 years.
In 1993 he returned to Belfast and took up the position of Client Executive where he worked closely with some of Northern Ireland's largest manufacturers, including FG Wilson and Powerscreen and played a key role in supporting the international expansion of those businesses.
In 1997 John was appointed Chief Executive of NI-CO, a Belfast based international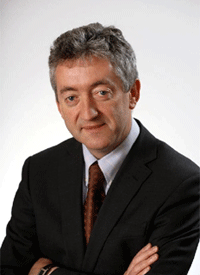 development consultancy company, which is involved in delivering projects on behalf of the World Bank, EU, United Nations and the Department for International Development in developing countries across the globe. During that time he worked extensively on development projects in Eastern Europe, the Former Soviet Union and Eastern and Southern Africa.
John was appointed Chief Executive of Down District Council in September 1999.
In March 2010, he joined Belfast City Council as Director of Development responsible for council's role in european affairs, economic development, tourism culture and arts, city events, planning and transport, community services and neighbourhood development, and the management of St George's and Smithfield Markets and the Belfast Waterfront and Ulster Hall. The Development Department's purpose is "to play a key role in supporting the council to improve quality of life by creating a city which is competitive, connected, confident and cohesive."
John's hobbies include hill walking and golf.
Fr. Joseph M .Mcshane
A native of New York, Fr. McShane entered the Society of Jesus in 1967 and was ordained a priest in 1977.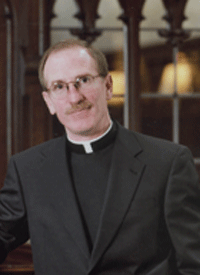 He received both a bachelor's degree and a master's degree from Boston College, and master's degrees in theology from the Jesuit School of Theology at Berkeley in 1977.  He completed his doctorate in the History of Christianity at the University of Chicago in 1981.
He served as a member of the Department of Religious Studies at LeMoyne College in Syracuse, New York from 1981 to 1992.  He served as the Dean of Fordham College at Rose Hill from 1992 to 1998.  In 1998, he became the President of The University of Scranton, a post that he held until he returned to Fordham in 2003 to assume the Fordham's presidency.
Alison Metcalfe
Alison Metcalfe, Vice President Marketing, Tourism Ireland Based in New York, Alison has responsibility for leading Tourism Ireland's Marketing Strategy and Operations in the USA.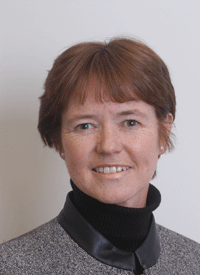 Specifically she is responsible for guiding Tourism Ireland's integrated marketing team which includes, consumer advertising and direct marketing, digital and social media engagement,
publicity, sponsorship , trade and consumer promotions .  She joined Tourism Ireland in 2002 and previously held the position of Vice President, Canada. Alison has 20 years experience in the destination marketing, advertising and communications business and has worked in theUK, Europe and North America.   Prior to joining Tourism Ireland, she held the position of Director Canada for the Northern Ireland Tourist Board and was also responsible for Business Development in Asia during her tenure. When not living and working in North America, Alison likes to spend as much time as possible with family and friends at her home in Co. Down.
Margaret Molloy, Chief Marketing Officer, Velocidi
Based in New York, Margaret Molloy is a Partner at Chief Marketing Officer at Velocidi, the digital marketing agency. Prior to Velocidi she was SVP at Gerson Lehrman Group and held  leadership positions at Siebel Systems. In the 1990s Margaret served as VP of Marketing at Telecom Ireland US (eircom) where she was a prolific speaker and writer on Ireland as a location for investment. A native of Offaly, she came to the US with Enterprise Ireland.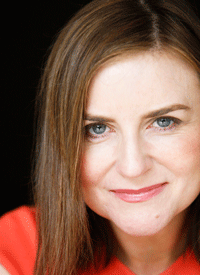 She has been recognized by many organizations, including named as one of the "Most Influential US-Irish American Leaders" by Business & Finance magazine and "Top 100 Irish Americans in Business" by Irish America magazine and "40 under 40 by Irish Echo. Margaret is very prominent in Social Media and has been listed among the top CMOs on Twitter.
She earned her MBA from Harvard Business School and BA from the University of Ulster (Ireland) and La Universidad de Valladolid (Spain). She lives in Manhattan with her husband, economist, Jim O'Sullivan. They can be spotted every weekend exploring the city with their two young sons. Follow her on Twitter @MargaretMolloy.
Caoimhin Mac Giolla Mhin
Born, schooled and has lived in West Belfast all his life. Graduated with BSc Hons in Estate Management with University of Ulster in 1997. Having simultaneously studied Irish Language both in a formal and informal and capacity, and with a long time interest in community activism, he took up employment with local Irish Language Development Agency, Forbairt Feirste.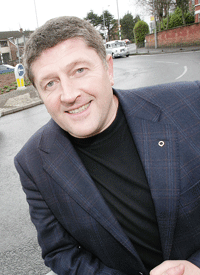 He has managed and championed many community projects in West Belfast cutting across the themes of Tourism, Economic Development, Irish language, Republican Ex-Prisoner issues and general family support, health and educational issues associated with disadvantaged communities, in a voluntary and paid capacity over a 15 year period.
Also took up employment with Belfast City Council's Economic Development Unit and subsequently having to leave to become a local Sinn Féin councillor in October 2010, through co option. Caoimhín was elected in May 2011.
Caoimhín currently sits on Strategic Policy and Resources, Development Committe and Parks & Leisure committees in Belfast City council. Eventually Caoimhín returned to employment related to his academic back ground when appointed as Director of Ciste Gaeilge, responsible for an £8m capital investment fund. This fund will be crucial to the long term physical development of Irish cultural centres which in turn will become the centres for people to embrace and learn the Irish language. Caoimhín sees the Golden opportunity for Irish America to work in partnership in developing the infrastructure needed to sustain the growth of the Irish language for all who chose to embrace it both in Ireland and in USA.
John Murphy
John Murphy is a Director & Litigation Counsel for the Swiss global investment bank UBS.  John came to the US in 1993 from Co. Wexford on a scholarship to undergraduate and has been practicing law since graduating in 2002 from the University of Notre Dame law school.
In 2006, John was one of the founding members of "Irish Network-NYC", a group that provides networking opportunities to Irish and Irish-American professionals of all vocations.  Imbued with the success of IN-NYC, John spearheaded the founding of "Irish Network-USA", an organization that acts as an umbrella group for the more than 14 Irish Network chapters around the US, from Seattle to San-Diego, Chicago to Phoenix, and Boston to New Orleans.
Prior to joining UBS, John worked at international law firms Linklaters and White & Case.  He is married to Carly Murphy and the couple live on Manhattan's upper west side with their two year-old son, James Franklin."
Steve Orr, Director, NISP CONNECT
Steve is responsible for the overall development and delivery of NISP CONNECT programmes from the Northern Ireland Science Park. NISP CONNECT is an independent, non-profit organization fostering entrepreneurship by accelerating the growth of promising technologies and early stage companies. A collaboration between Northern Ireland Science Park (NISP), the University of Ulster, Queen's University, Belfast and AFBI (Agri Food & BioSciences Institute), NISP CONNECT acts as an 'honest, neutral broker' within the region.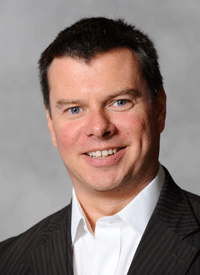 Steve graduated from the University of Northumbria at Newcastle in 1994 with a degree in Business Information Technology. For the following six years Steve worked in Buckinghamshire, San Diego and San Francisco for S.Com Ltd and S.Com Inc.
In 2000, Steve co-founded Kineticom, Inc a San Diego, California based technical talent firm. In 2006 Kineticom was ranked #33 on the Inc 500, the list of the fastest growing privately held companies in the US.
Bored with perfect weather and missing the craic, Steve has now returned to his roots and hopes to focus the rest of his career on helping to create an advantage for new ventures and entrepreneurs from Northern Ireland.
Christine Callahan Quinn
Christine Callahan Quinn is the first Irish-American Speaker of the New York City Council. She was born to grandparents from Newmarket Co. Cork, Schull Co. Cork and Killmahill Co. Clare.
Speaker Quinn's maternal grandmother made her voyage to the United States on the Titanic and was one of the few young girls from steerage to make it out of the ship alive.  Her proud Irish roots are reflected in her long time support of Irish and Irish American causes.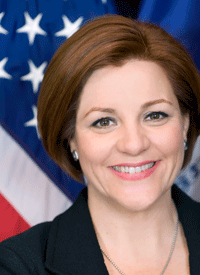 Speaker Quinn has worked hard to support the Irish Arts Center and their efforts to build a new venue to showcase Irish culture and arts. This state-of-the-art facility will be a bright gem of cultural capital on the west side of Manhattan.
The Emerald Isle Immigration Center (EIIC) also claims Speaker Quinn as an unwavering supporter. Through the backing of New York City and its Irish community the EIIC provides essential immigration services to the Irish as well as a range of immigrant communities as diverse as New York City itself.
Christine Quinn has been a strong supporter of the ongoing efforts to secure lasting peace and prosperity in Northern Ireland. At the forefront of this effort are finding innovative ways New York City can work with Belfast to spur our local economies and help small business owners.
Speaker Quinn has initiated a dialogue between cultural institutions and community groups in New York City and Belfast. These groups can share their best practices and collaborate together on future projects that improve the lives of residents in both cities.
She convened a meeting between the Minister of Employment and Learning and City University New York. At that meeting an agreement was made to increase the number of student exchange programs between New York City and the North.
By building links between our higher learning institutions, New York City and the North can strengthen the bonds between our younger generations and foster an exchange of ideas around culture and business.
John Reilly
John Reilly is a commercial trial lawyer with more than 35 years' experience. John serves as lead counsel in federal trial and appellate litigation throughout the United States involving antitrust, price-fixing conspiracies, monopoly, commercial and real estate disputes, RICO actions, class actions, as well as arbitrations in both US and global forums.
In addition, John has been an arbitrator and counsel in numerous arbitrations involving commercial disputes, international disputes and New York Stock Exchange proceedings including several FINRA arbitrations of claims relating to securities and other investments. He has also advised and counseled clients regarding joint venture arrangements in several industries including airline and shipping, and with respect to re-sale price maintenance programs, as well as in grand jury antitrust investigations into the shipping industry.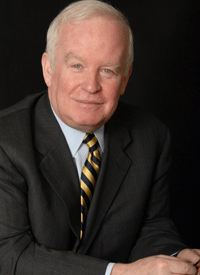 John served as a captain in the United States Marine Corps from 1967 to 1971, with a tour of duty in the Republic of Vietnam.
He is the author of "Wind Farms and The Law Of The Sea," which appeared on Law360 February 15, 2011 and examines the prospects for ratification of the Law of the Sea Treaty in light of wind energy project development in the United States.
He serves as co-chair of the Maritime Committee of the Public Utility, Communications and Transportation Law Section of the American Bar Association and as a director of The Ireland-U.S. Council for Commerce & Industry, Inc. John is a member of the American Bar Association Section of Litigation and former chair of the New York County Lawyers' Association Committee on Admiralty and Maritime Law.
As he has been since 2009, John is named a 2011 Super Lawyer, a distinction honoring the top five percent of lawyers in New York.
Richard Williams
Richard has been Chief Executive of Northern Ireland Screen for 9 years, during which time, with turnover rising from £1 million to over £12 million, it has become the most successful screen agency in the UK.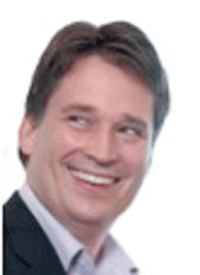 Under Richard's leadership, Northern Ireland Screen developed the Paint Hall at Titanic Quarter as a film studio and used it to attract Walden Media and Universal Pictures to producefilms based there.  The facility has subsequently been let out to HBO's GAME OF THRONES which has returned to Northern Ireland for its third season.
During his time, Northern Ireland Screen has supported the development and production of many independent films, all genres of television and a growing number of digital content projects including HUNGER for which Steve McQueen won the Camera D'Or and Terry and Oorlagh George's Oscar winner THE SHORE.
Richard worked for almost 10 years with Waddell Media and, during that time, represented Northern Ireland on PACT, the Producers Alliance for Cinema & Television.  He also previously worked in newspaper management and was a commercial solicitor.
Sammy Wilson
Sammy Wilson MP MLA was born in Belfast in April 1953. Educated at Methodist College Belfast, he went on to graduate in Economics from Queens University Belfast and then from Stranmillis Teaching College. He took up a teaching post at Grosvenor Grammar School where he was to become Head of Economics and Assistant Chief Examiner for A-Level Economics in Northern Ireland.
He began his life in politics as the Democratic Unionist Party Press Officer and in 1981 he was elected as a DUP councillor to Belfast City Council. He became the first person from the Party to serve as Lord Mayor of the City in 1986/1987 and did so again in 2000/2001.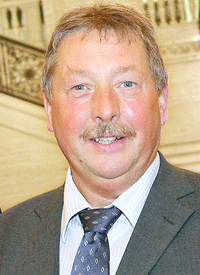 He was elected to the Northern Ireland Forum in May 1996 for the constituency of East Belfast (1996-98) and went on to represent this area again after the Northern Ireland Assembly in June 1998. In November 2003, he became the MLA for East Antrim which he continues to represent in the Assembly and in May 2005, he became its MP.
He is a former member of the Northern Ireland Policing Board and Northern Ireland Housing Council. After the restoration of devolution in 2007, Mr Wilson was appointed by his Party leader to serve as the Chairman of the Education Committee until June 2008. Mr Wilson previously served as the Minister for the Environment until July 2009 when he was appointed Minster for Finance and Personnel.