#1City Conference Speakers & Distinguished Guests
Carál Ní Chuilín
Carál Ní Chuilín is the Minister of Culture, Arts and Leisure for the North of Ireland. Carál began her political career as the elected Sinn Feín representative for the Oldpark ward in North Belfast in 2003.
In addition to being a life-long political activist, Carál has a particular interest in human rights, housing, community development and the Irish language. Carál was born and bred in the New Lodge area of Belfast, where she still lives.
Peter Dixon, Chief Executive of Phoenix Natural Gas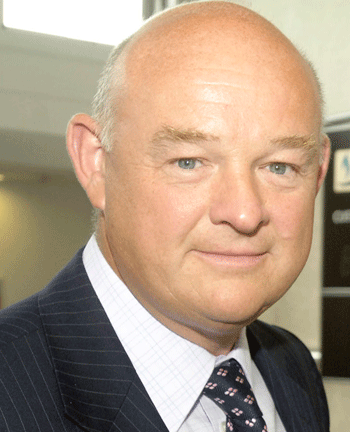 A life long gasman, Peter began his career as an Engineer in 1976 with The Gas Corporation in Liverpool and later played a key role in the break-up of British Gas plc.
Having joined Phoenix Natural Gas as Commercial Director in February 1997, Peter was appointed to the Board as Chief Executive Officer in 2000 and in November 2003 Peter joined the Board of East Surrey Holdings plc. Peter is a Fellow of the Institute of Energy, a Companion of the Institute of Gas Engineers and Patron of the Energy & Utility Skills Council. He also holds a number of Board positions within the Kellen Holding Group.
Peter is a Belfast Harbour Commissioner and since its inception in 2005 he has been Chairman of the Energy for Children Charitable Trust.  He is a Board member of Business in the Community as well as a Board member of Men Against Cancer, the Lord's Taverner's and of the Winston Churchill Memorial Trust.
Jim McGreevy, Director of Collections & Interpretation, National Museums NI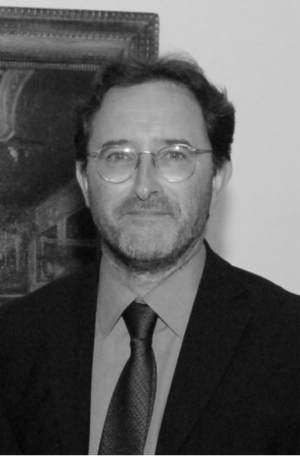 Dr Jim McGreevy obtained a BA and Ph.D in Geography at the Queen's University of Belfast (QUB), following which he undertook postdoctoral research at University College London and the Institute of Irish Studies, QUB, working on the effects of acid rain on historic buildings.
His interests were broadened following his appointment as an archivist at the Public Record Office of Northern Ireland where he spent seven years.
In 1991, he was appointed Keeper of Conservation at the Ulster Museum and, in 2006, became Director of Collections and Interpretation, the most senior museum professional at National Museums Northern Ireland.
Dr McGreevy leads a substantial team of collections specialists who have played key roles in redeveloping the Ulster Museum and generating diverse and engaging exhibitions and public programmes across National Museums' sites.
Minister Derek Mackay, MSP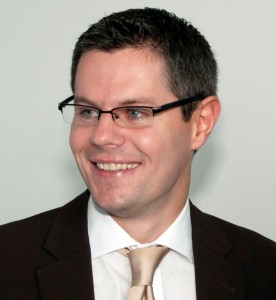 Elected an MSP in May 2011 representing Renfrewshire North & West, Derek was appointed Minister for Local Government and Planning in December 2011, having served on the Finance Committee of the Scottish Parliament and as PLO (Political Liaison Officer) to the Cabinet Secretary for Parliamentary Business & Government Strategy.
Following his election as an MSP, he became SNP Business Convenor Chairman of the Party), responsible for chairing Conference, the National Executive and the management and administration of the party.
Elected to Renfrewshire Council in 1999 at the age of 21 he was the youngest male Councillor in Scotland at the time. He won three successive ward elections, to become Leader of Renfrewshire Council in May 2007, taking the SNP from opposition to lead the administration for the first time. He became a national figure in local government leading the SNP group at COSLA (Convention of Scottish Local Authorities) 2009-2011.
He studied at Glasgow University, but instead of completing his degree focused on local politics, becoming a leading figure in the SNP's youth and student movements.
He served on Greater Glasgow & Clyde Health Board as a Non Executive Director and Chair of Renfrewshire Community Health Partnership (2007 – 2011). He was also previously chair of the Paisley Vision Board and Renfrewshire's Fairtrade Steering Group.
Derek enjoys reading, running, swimming and time at the gym. He is married with two children and continues to live in the constituency he represents
Joseph P. Parkes, S.J.
Rev. Joseph P. Parkes, S.J., serves as Chair of the Cristo Rey Network board.  As one of the founders of Cristo Rey New York High School in 2004, he has served as President of this school in East Harlem since its opening.  Under his leadership, 100% of graduates have earned college acceptances. Furthermore, 73% of the class of 2012 is attending a Selective, Highly Selective, or a Most Selective school (US News & World Report).
Fr. Parkes has more than 25 years of experience in education across a variety of school models.  He has taught and held administrative roles at Ateneo de Manila High School in the Philippines, St. Peter's Preparatory School in New Jersey, and Fordham Preparatory School in New York City.  While Provincial of the New York Province of the Society of Jesus, Fr. Parkes helped to build and launch Loyola Jesuit College, a secondary school in Abuja, Nigeria. This range of experience informs his perspective on identifying the most effective innovations to impact the Cristo Rey educational model.
Earlier in his career, Fr. Parkes worked as Assistant to the Provincial and Associate Editor of America magazine.  He is a Vice-Chair on the Georgetown University board and a member of the Fordham University and Saint Peter's University boards.  In 2008 Mayor Michael Bloomberg appointed him Chairman of the New York City Campaign Finance Board .  He is a native of Jersey City, and a graduate of St. Peter's Prep.  He holds degrees from Fordham University, the University of Wisconsin, and Woodstock College.
Richard Brown, London Legacy Development Corporation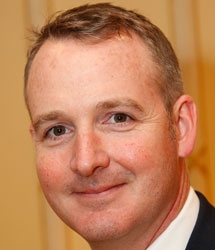 Richard Brown is Strategy Director at the London Legacy Development Corporation.  In this role, Richard is responsible for corporate planning and strategy for one of the most ambitious urban programmes in Europe – the legacy of the London 2012 Olympic Park and the regeneration of the surrounding area.
Richard's long involvement with the London 2012 project also includes: leading the Mayor of London's Olympic Team from 2003-05 (during the bid), managing transition from bid to delivery in 2005, and working as Head of Stakeholder Relations at the Olympic Delivery Authority (which is responsible for building venues and infrastructure for the Games).
Previously, Richard was part of the team that established the office of the Mayor of London in 2000, and worked for the first Mayor of London (Ken Livingstone) as Private Secretary, and then as head of the newly-formed Architecture and Urbanism Unit, which promoted architectural and urban design excellence in London's policy documents and major projects.
Richard has also worked as a freelance consultant on urban and regeneration strategy, the economic impact of cultural institutions and urban partnership development, and as a researcher and writer on urban regeneration and the role of elected officials in local government.
Alderman Christopher Stalford
Alderman Christopher Stalford was first elected to Belfast City Council  in May 2005 for the Laganbank District Electoral Area, which incorporates Shaftesbury, Rosetta, Ballynafeigh, Botanic and Stranmillis.  Since 2011, Christopher has served as the Chairman of the Council's Development Committee and he has previously served as Chairman of the Council's Licensing Committee. In addition, he has a keen interest in local policing issues, serving on the Belfast DPP and the South Belfast DPP Sub-Group. In January 2010, Christopher was sworn in as High Sherriff of Belfast and at 27 years-of-age was the youngest-ever to hold that post. Originally from the Ormeau Road area of Belfast, he is married to Laura and they have two children.
Anne McReynolds
Anne McReynolds is Chief Executive of the MAC (Metropolitan Arts Centre) in Belfast's Cathedral Quarter which opened to critical and popular acclaim in April 2012.
Anne has been a board member and adviser to a wide range of organisations including the Community Foundation for Northern Ireland and The Theatres Trust, the Independent Advisory Body charged with protecting and preserving theatres throughout the UK.  She is currently a Trustee of the BBC Performing Arts Fund and the Cathedral Quarter Trust.
Jim McVeigh
Jim McVeigh is a Sinn Féin Councillor for the Lower Falls Area of Belfast.
Jim is a former political prisoner who received his degree in history during his time in jail and published a book, Executed: Tom Williams and the IRA.
Following his release from jail in 2000, he became active in Sinn Féin in west Belfast and received a Masters degree from Queen's University in Human Rights and Criminal Justice.
Jim was the chairperson of Belfast Sinn Féin from 2005-07 and has also served as the National Recruitment Officer for Sinn Féin.
Jim is a former Development worker for Coiste na nIarchimí, where he provided advocacy and advice on legal rights for republican ex-prisoners. In 2012, he set up the Irish Centre for Wrongful Convictions.
He has been active in the Clonard Residents' Association and community campaigns in the Falls. He has also been an active trade unionist for several years and is a shop steward for SIPTU in the community and voluntary sector.
Jim replaced Fra McCann as Councillor for the Lower Falls Area in 2010 and was elected in 2011. He also serves on the Belfast District Policing Partnership and the West Belfast Partnership Board. He leads the Sinn Féin group in City Hall.
Dr Jenny Elliott
Dr Jenny Elliott  is Chief Executive Officer of Arts Care and Artistic Director of integrated Dance Companies in Healthcare, Orbit Dance and Kompany Maine. She is an active contemporary dance practitioner and researcher. Jenny has worked across a diverse range of healthcare services as a contemporary dance practitioner/choreographer/researcher, locally and internationally in the field of Arts, Health and Education for twenty years. She originally trained as a health professional before undertaking Laban dance training and combines her arts and health knowledge within her present role as CEO to contribute to the development of authentic creative communities in healthcare. Jenny completed her Phd in 2008 investigating the impact of Laban-based programmes of dance on men with enduring brain trauma and the staff who care for them within a Neuro-rehabilitation Unit in Belfast.
She also designed and directs a Laban-based Staff Dance Training Programme for Healthcare professionals, accredited by the School of Nursing, University of Ulster. Jenny has also worked as an Arts in Health consultant at the Centre of Excellence in Interprofessional Education at Queen's University, Belfast contributing to the development of a unique arts in health module and Arts Care creative placement for medical students as well an interprofessional module for, social work, medical and film students.
Jenny was lead researcher on an Older People's Arts in Health Research Project (Forever Growing 2010) supported by Creative Ageing Partnership, School of Governance, Queen's University, Belfast. The research study explored the impact of a comprehensive programme of dance, music, drama and visual art on a group of tenants with moderate to advanced dementia in two supported housing units in Belfast. Jenny's arts-based methodology and analysis frameworks were implement as the research tools for the study.
She has presented and facilited workshops widely on arts-based practice and research development in Arts in Health and most recently at Metropolia University, Finland as keynote speaker on Arts-based Cultural Management in Healthcare.
During 2012, consulted on and facilitated the development of the first ever arts-based Arts in Health Strategy for the Belfast Health and Social Care Trust, N.Ireland, based on a dance-based practice and analysis framework developed during her Phd study.
She is also author of several articles on Arts in Health.
Sinclair Stockman
Sinclair Stockman is Director of Digital Northern Ireland 2020 and Chairman Data City Exchange. He has various advisory roles.
He was educated at Rainey Endowed, Magherafelt, Balliol College, Oxford, University of Pennsylvania and Queen's University Belfast.
He has spent time as a software engineer, project manager, programme manager, Divisional Director in BT Technology Divisions. Subsequently 3 years in France as a Managing Director of a joint venture with Vivendi, Cegetel Systems.
Sinclair was Group Chief Information Officer, and then President of BT Global Services Systems and Networks.
"Probably one of the projects I am most proud of is championing the deployment of communications equipment to provide relief in Kashmir following the earthquake, which demonstrated how technology can be used to save lives and build communities," he says.
A self-employed transformation advisor, Sinclair now works across many sectors with technology underpinning all his projects.
He recently qualified as a scuba diver, and already has 20 dives under his belt.
"The lesson – it is never too late to try something new"
Sinclair has been an active member of Corrymeela Community for many years.
Minister Alex Attwood MLA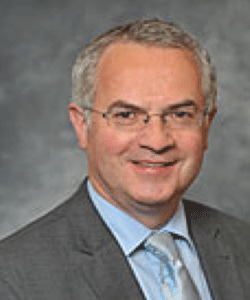 Alex Attwood MLA took up his post as Minister of the Environment in May 2011. Alex Attwood was first elected as an MLA for West Belfast in 1998 and on three occasions since. He was Minister for Social Development in the last Northern Ireland Executive and a Belfast City Councillor 1985-2005.
A native of Belfast, he graduated from Queen's University in 1987, and was Vice President and President of the Student Union (1981 – 1983).  He worked as a solicitor before becoming a full-time politician.  A member of Belfast City Council 1985 – 2005, he led the negotiations for the first Nationalist Mayor of the City.
Involved in various all-party negotiations, including the Good Friday agreement he was the SDLP Policing Spokesman from 1997 to 2007, and was centrally involved in the implementation of policing change through the Patten Commission Report.
The Minister of the Environment is responsible for:
Road safety, including developments on all Ireland basis
Driver and Vehicle Agency and enforcement
Local Government, including reform
Marine Management
Bus, taxis, haulier regulation and enforcement
Planning, including strategic decisions and renewables
Environmental Protection
Waste Management, including strategy, and local authority responsibilities
Nature conservation
Beach and water quality
Built heritage, including listed buildings
Protection of wildlife
NI Environmental Agency
Environmental lead at North South Ministerial Council, North/South environmental sector; British Irish Council (etc)
Ciaran Mackel
BSc, Dip. Arch., Dip. Proj. Man., MSc Urb. Des
RIAI, RIBA, ARB
Ciarán Mackel is an architect in private practice he has been involved with, and design architect for, a number of successful award-winning projects, and has over 30 years experience in the profession.
Ciarán has won a string of awards for his education and community
projects for the Irish language community which include Coláiste
Feirste, Bunscoil an tSléibhe Dhuibh and An Nasc. Ciarán believes that architecture is an art form which must respect the community it serves, a philosophy all too evident in his innovative plans for an extension to the Cultúrlann in Belfast's burgeoning Gaeltacht Quarter
Ciarán has been architect-assessor on a number of high profile architectural competitions in recent years following his role as Arts Council Lottery panel member, Architectural Policy panel member, and as creative advisor on the built environment to the Imagine Belfast 2008 project, Belfast's bid for Capital City of Culture 2008.
Ciarán is currently part of the RSUA's PLACE project, developed in co-operation with Belfast City Council to provide a city centre venue as an Architecture and Built Environment Centre.  Ciarán also serves on the Boards of a number of community and arts organisations.
Ciarán is currently an associate senior lecturer in the School of Architecture and Design at the University of Ulster.  Ciarán is also an architectural advisor to the Ministerial Advisory Group to the Department of Culture, Arts and Leisure.
Ciaran is also founder member of the think-tank / do-tank, the Forum for an Alternative Belfast – Forum for Alternative Belfast aims to facilitate the development of workable ideas about how Belfast can be developed for all its citizens as well as for visitors. It aims to encourage debate about how we can influence and affect changes to the built environment. It seeks to explore how the mistakes of the past can be addressed and it wants to look imaginatively at opportunities for the future.
Naomi Long, MP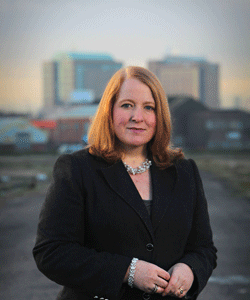 A lifelong resident of East Belfast, Naomi grew up just off Mersey Street, was educated at Mersey Street Primary and Bloomfield Collegiate, before going on to study civil engineering at Queen's University. Following graduation, Naomi worked for almost 10 years in the engineering industry here.
Naomi has been politically active since her early twenties and she first joined Belfast City Council as an Alliance Party councillor for the Victoria Ward in 2001. Naomi was subsequently elected to the Northern Ireland Assembly as MLA for East Belfast in 2003. She also had the honour of serving as Lord Mayor of Belfast from 2009 to 2010.
Deputy leader of her party, in May 2010 Naomi was elected as Member of Parliament for Belfast East and became the first Alliance MP to sit in Westminster. Keeping her pre-election commitment on dual mandates, she stood down from Belfast City Council and the Assembly after she was elected as MP. At Westminster, Naomi is a member of the Northern Ireland Affairs Committee and the Speaker's Committee for the Electoral Commission.
At Parliament, Naomi works hard to effectively represent the voices of her constituents in Westminster. In 2011 she was named 'Politician of the Year' by the Slugger O'Toole political blog. Naomi is passionately committed to working to ensure a better future for the people of Northern Ireland.
Naomi lives with her husband Michael in East Belfast. They are both active members of Bloomfield Presbyterian Church.
Tim Attwood
Tim is married to Gemma and has three sons, Eoin 5 and 2 year old twins Michael and Feargal
He studied Politics at Queens University Belfast and was elected President of Queens University Students Union in 1987
In 1989 he was appointed Director of Citizens Advice Belfast an advocacy organisation which delivers free advice and information to people in need.
Tim has been a political activist in the Social Democratic and Labour Party (SDLP) for 20 years. He was appointed SDLP Director of Development in 1996 and was responsible for political, development and organisational strategies including SDLPyouth. He coordinated SDLP political and election campaigns. He was responsible for the major 'YES' peace concert with Bono, U2 and ASH, which was a turning point in the successful Good Friday Agreement Referendum.
Tim was elected to Belfast City Council in 1995 and is Leader of the SDLP Group. He took a lead role in designing a major investment package for Belfast including major capital investment, creating new jobs and employability opportunities in Council for young people and long term unemployed.
Mark Hackett
Mark Hackett is an architect and full time director in the Community Interest company Forum for Alternative Belfast. He is a former partner in Hackett Hall McKnight, in 2008 they won UK Young Architect of the Year award. In 2007 the practice won the international competition to design the MAC arts centre completed last year.
Gráinne Holland
Gráinne Holland, from West Belfast is a fresh talent in the Irish traditional music circuit with amazing vocal strength and beauty.  A pioneer in forging new territory for Gaelic song, Gráinne's exquisite lyrical charms breathe new life into the Gaelic verses of old.
Gráinne's love of Irish music and song began at an early age.  A product of the Irish language revival in the North of Ireland, she was raised in both Gaelic and English and she attended the first Irish-medium school in Belfast. It was here that her love of traditional song was fostered.

Already a rising star of the Irish folk scene, Gráinne released her debut album 'Teanga na nGael' in 2011 to great critical acclaim.  Produced by renowned musician Dónal O'Connor (At First Light), the ground breaking album has launched a career that is sure to progress and excite the Gaelic song tradition.
A regular festival performer, Gráinne has impressed audiences at many of Europe's premier Irish music events and venues. She is a regular at Belfast Media Group events, having performed at the New York-New Belfast conference in the Big Apple. Experience a sweet yet powerful and distinctive voice that is equally comfortable with the lively ballad and the haunting slow air.
Lord Mayor of Belfast Alderman Gavin Robinson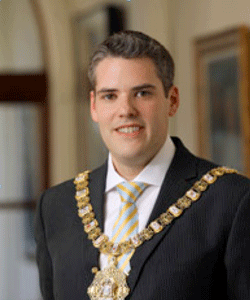 Alderman Robinson (DUP) was elected to office on 1 June 2012 and will serve as Lord Mayor until June 2013.
He has represented the Pottinger area of east Belfast since March 2010 when he was co-opted to replace Sammy Wilson. He was then elected in May 2011.
A lifelong east Belfast resident, the 27 year old politician continues to live in the area with his wife Lindsay.
Educated at Queen's University, he read Law and attained a Masters in Irish Politics before commencing practice as a barrister.
He is currently a member of the East Belfast District Policing and Community Safety Partnership subgroup, having previously represented the council on the board of the Ulster Orchestra and the World Police and Fire Games 2013
Martin Lynch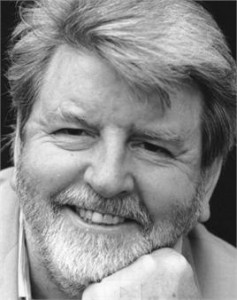 Martin Lynch is one of Northern Ireland's leading playwrights and independent theatre producers. His work includes: Dockers, Chronicles Of Long Kesh, The History Of The Troubles (accordin' to my Da) (stage), an adaptation of Ibsen's Enemy Of The People (radio) and A Prayer For The Dying, starring Mickey Rourke (screen).
Martin is a prominent advocate for the arts and has been at the forefront in working to make the arts accessible to all.
He came up with the original idea for the Cathedral Quarter and led the campaign for its implementation for many years. Most recently, Martin directed 50 Shades Of Red White And Blue, due to be revived at the Grand Opera House this August.
Joby Fox
Long-standing and renowned artist, singer/songwriter and short film maker, Joby Fox will be performing at the One City Conference.
This is a rare occasion to see this artist stripped down to himself and an acoustic guitar. Joby last year launched both a short film and an album, which combined formed the End of the War show. It was launched from Stormont and debuted at the Belfast Festival at Queen's. It is currently touring the country.
The End of the War album was received well and getting rave reviews with four stars in the Daily Mirror music column
Music critic John Kearns said about 'End of the War': "The songs on offer are high on melody and fuelled with human emotion, resulting in each one carrying a powerful, social and political message while at the same time being beautifully wrapped up for mass consumption like an iron fist in a velvet glove."
Fox's musical heritage and enormous energy are carried through right from his days with the Good Vibrations teen-band 'The Bankrobbers' in '79-'81, to the international fame of Energy Orchard, of which he was the main catalyst. He penned their UK chart hit single 'Belfast'. This song has for many of his generation become the unofficial anthem of his hometown, and Terri Hooley's favourite song.
www.jobyfox.com
Mark Ennis, Invest NI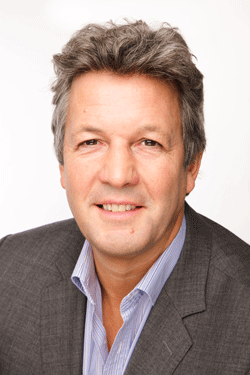 Mark Ennis is the Chairman of Invest Northern Ireland and the Executive Chairman of SSE Ireland.
SSE Ireland operates four businesses across the Republic of Ireland and Northern Ireland including Airtricity, Ireland's fastest-growing energy supply utility; Airtricity Utility Solutions, Ireland's leading street lighting contractor; SSE Renewables, the largest renewable energy developer in Ireland; and SSE Wind Generation, the largest renewable energy generator in Ireland. He was appointed CEO of Airtricity NI Ltd in 2003 in addition to heading up the company's Retail Business in Ireland until 2007.
An Economic Honours Graduate of Queens University of Belfast, with an Open University MBA, Mark has specific responsibility for SSE's Public and Regulatory Affairs in Ireland.
Emma Bricknell, Made in Belfast

Back in 2005 much travelled Kent girl Emma Bricknell put her names of several cities into a hat. Whichever one she pulled out would be her next place of residence. It could have been Barcelona, Sydney, Manchester or Cornwall but the name on the paper was Belfast. And that, in a sense, was the origin of one of Belfast's most popular and idiosyncratic restaurants, Made In Belfast, which opened in April 2008.
The Company ethos is that the money goes into the food so the design concept they wanted was suited to scouring skips and second hand shops with a little bit of Ikea here and there. It's constantly changing too, they have sheds full of antiques like old saucepans and pottery jars. In fact the anarchic but very beguiling decor of Made In Belfast's original Wellington Street outlet has become part of its attraction, giving it a real stand out identity.
The Company's main priority has been and always will be the food, which had to be high quality, locally sourced where possible and ethically and environmentally sourced. We were inspired by restaurants like Hawksmoor, Medcalf and St John's where the standards of animal husbandry are very high. We are looking primarily for producers who we can be sure really look after their animals.
The approach to food reflects the owners own preferences. "it's back to basic, rustic peasant food but with influences from all over the world, Aussie burgers, Russian salads and Scandi Smushis  – anything goes.
Following the success of the original Made In Belfast, we opened Hooligans in the Cathedral Quarter's Talbot Street in summer 2010. Envisage as a pop-up restaurant it re-emerged as Made In Belfast Cathedral Quarter on April 1, 2011.
Patrick F. N. Anderson, Dalradian Resources Inc
Patrick F. N. Anderson Chief Executive Officer Dalradian Resources Inc. Mr. Anderson is an exploration geologist, entrepreneur and business executive with over 18 years of experience working in the resource sector.
After graduating with a geology degree from the University of Toronto, he moved to Venezuela to work as the resident project geologist on a successful kimberlite exploration program. Since then, he has been a consulting geologist on gold, base metals and diamond projects for junior explorers, major producers and mineral industry consulting firms in South America, North America and Europe.
Mr. Anderson was a director, President, Chief Executive Officer and co-founder of Aurelian Resources Inc., which discovered a 13.7 million ounce gold deposit in 2006 and was acquired by Kinross Gold in 2008.
Mr. Anderson sits on the board of Continental Gold Limited. He was named Mining Man of the Year by The Northern Miner in 2009 and received the PDAC's Thayer Lindsley award for an international mineral discovery in 2008.
Paul McErlean, Managing Director, MCE Public Relations
Paul McErlean is Managing Director of MCE Public Relations Ltd. He has over eighteen years experience in the public, private and voluntary sectors at all levels focusing in business to business, business to consumer, corporate, financial, political and crisis public relations.
Paul set up MCE Public Relations in January 2006 following on from previous senior positions as a Joint Managing Director of Stakeholder Communications and the head of communications for one of Northern Ireland's main political parties.
Within these former roles Paul was centrally involved at the start of the All-Party talks which led to the Belfast Agreement; the Forum for Peace and Reconciliation in Dublin and the elected Northern Ireland Forum. His three years in the front-line of political communications exposed him to politicians, community groups and the political media on a daily basis. Paul also managed high profile contracts including the communication roll out and issue management for both the 02 mobile phone and Phoenix Gas networks in Northern Ireland.
MCE is now in its seventh year of successive growth and has established a diverse client base across the private and public sector which includes Danske Bank, Odyssey Trust Company, Hewlett Packard, Sainsbury's, Premier Inn, William Ewart Properties and the Beannchor Group.
Paul has degrees from Queen's and Cambridge Universities and in 2002 completed a part-time, executive MBA from Ireland's premier business school, the Michael Smurfit Graduate School of Business, University College, Dublin. He was Chairman of the Northern Ireland branch of the Chartered Institute of Public Relations in 2006 and on a voluntary basis; he is currently Chairman of Groundwork NI and the Cathedral Quarter Trust.
Terence Brannigan
Terence Brannigan was recently appointed as the Chair of the Maze-Long Kesh Development Corporation, adding to an already busy portfolio for the former Chair of CBI Northern Ireland. A Director of The Pushkin Trust, Chairman of Glentoran FC, CEO of Connected Health Ltd and a Visiting Professor at the Business Institute of the University of Ulster, he was also previously CEO of Resource. Northern Ireland's largest private sector employer with over 15,000 staff and more than 2,000 customers, Resource delivers a range of support services to blue-chip clients across the whole of the UK and the island of Ireland.
Mr Brannigan has experience at senior management level including business strategy, business development and procurement from his time as Divisional Managing Director of the Compass Group. He has appeared on the Belfast Top 50 listing several times, a testament to his high-profile and wide involvement in public and private sector life here. A recently-appointed Director of Co-Operation Ireland, he has described the Maze-Long Kesh Corporation as his greatest challenge yet.
"We need to ensure we join with politicians, the community and business groups to get everybody buying into the potential of this site, so we can deliver for the people of Northern Ireland," he said. Shortly after the First and deputy First Ministers announced his appointment in September, Terence visited the former prison site with 'starchitect' Daniel Libeskind who has been commissioned to build a conflict transformation centre on the former H-Blocks site.
Terence, a native of East Belfast now living in the south of the city, is married to Sharon and has a daughter, Kathryn, and two sons Rhuari and Fionnbharr.
Alan McBride

Alan McBride is the Centre Co-ordinator of the WAVE Trauma Centre in Belfast and has been a tireless worker for peace, his wife Sharon was among nine people killed by the IRA in the Shankill bomb atrocity in 1993.  In 1999 he achieved a Degree in Community Youth Work at the University of Ulster with first class honours and in 2006 an Mphil in Reconciliation Studies through the Irish School of Ecumenics (Belfast), Trinity College Dublin
Alan's work with WAVE includes the day to day management of the centre, but beyond this he also facilitates groups, edits the organisational magazine, and collates stories from members for inclusion in a number of publications.  Alan also sits on the board of Healing Through Remembering (HTR), a group set up to find ways of allowing Northern Ireland to address its troubled past – he has  primary responsibility for the HTR subgroup on a 'Living Memorial Museum'.
In addition to this in 2011 he was appointed one of seven part-time commissioners with the Northern Ireland Human Rights Commissions.  He is currently the lead Commissioner concerning transitional justice. Alan is married to Clare and he has one daughter, Zoe, from his first marriage.
Liam Lynch
Liam Lynch is an Australian expat living in Northern Ireland for the past 13 years.
He heads up Square Pit Productions a.k.a. the Pit Crew, a local collaborative of social change makers.
Liam has travelled the globe extensively and is a specialist in operational management, particularly in remote and inhospitable environments.  Working as a troubleshooter for the United Nations Transitional Authority Cambodia in the early 90's, he quickly gained a reputation as a top negotiator and 'go to' man.
This credibility opened the door to interesting job roles, where certain skills and the right attitude were needed to deal with the many complex, and often difficult situations that were likely to arise.
Liam brings to Northern Ireland a wealth of experience and is the driving force behind several groundbreaking initiatives, based on promoting urban culture through the mediums of sport, art, dance and music.  His passion lies in extreme sports and this has led to the creation of the pioneering T13 initiative, based at Titanic Quarter Belfast.  Liam and the Pit Crew are on track to achieving their major objectives and are proud to be part of movement for a new Northern Ireland.
Liam states, " We're the Pit Crew, it's what we do!"
Juan Karlos Izagirre, Mayor of Donostia
Juan Karlos Izagirre was born in Igeldo (a suburb of Donostia/San Sebastian) in 1963. He studied Medicine at the University of the Basque Country and worked as a doctor until his appointment as mayor. He specialises in emergency and sports medicine and is a volunteer with the not for profit organisation DYA, providing aid during medical emergencies. He has travelled around the world – especially to Africa– and every year goes to the Sahrawi refugee camps of Algeria as an aid worker. He has been mayor of Donostia since 2011 and that same year, hosted the Aiete Peace Conference, which was attended by UN Secretary-General Kofi Annan, former Taoiseach Bertie Ahern, Sinn Féin president Gerry Adams and former British Prime Minister Tony Blair´s chief of staff Jonathan Powell among other international leaders. He has also been involved in many social movements in the Basque Country.
Sorcha Wolsey

After graduating from Queens University with a degree in psychology Sorcha went to work as a bar tender in the newly opening Café Ceol in Bangor, owned by Bill Wolsey. From there she progressed through the company, becoming manager of Ta Tu on the Lisburn Road when it opened and currently holds the position of operations director for Beannchor Ltd., and has done for the last ten years
Beannchor Ltd., owned by Bill Wolsey, is the largest pub group in Northern Ireland. Beannchor Ltd. owns and operates The Merchant Hotel, Little Wing Pizzeria and a number of bars including the Hillside, Hillsborough and Cuckoo on the Lisburn Road. It also comprises approximately 30 pubs which are leased.
Rev Bill Shaw OBE

Rev Bill Shaw OBE
Director 174 Trust
A native of Belfast, Bill Shaw grew up during the worst of 'the troubles'. After 10 years in construction (Architectural Technician and later Technical Manager), he went on to study theology at Queens University Belfast and entered Presbyterian ministry where, among other posts and after ordination, he served in a church on the loyalist Shankill Road for almost 3 years and spent a further six years in two churches in the Portadown area.
Bill was appointed as Director of Christian Community Development Project – The 174 Trust– in Nationalist/Republican area of North Belfast May 1998.
Since then he has seen its profile (and credibility) in the local community transformed as the organisation has increasingly focused on Social Justice issues, majoring in 'peace and reconciliation' – motivated by a Christian ethos.
The 174 Trust is committed to 'Building Peace and Promoting Reconciliation' and is actively involved in 'peace building' efforts across the city in a variety of capacities.
The 174 Trust has a growing number of interested supporters across the United States, Bill is a regular visitor there and has participated in the AMBIT Community Leadership Program and International Visitor Program in Washington D.C. In recent years Bill has delivered lectures at several US colleges on the themes of peace and reconciliation.
In February 2008 Bill organised and led an ecumenical clergy group to Washington DC for a week-long trip to visit faith-based mercy ministry/ social justice projects.
Bill is currently Chair of two Government funded initiatives aimed at encouraging and equipping faith based organised groups to tackle poverty and disadvantage – the ecumenical Churches' Community Work Alliance and an interfaith initiative, the N.I.Community Faiths' Forum.
Bill is a recipient of the Harry McKillop Irish Spirit Award and was awarded the O.B.E. in recognition of his work "on behalf of the community in North Belfast" in 2011.
174 Trust celebrates its 30th Anniversary this year as a 'Christian Community Development Organisation' – with charitable status and working with communities from both traditions addressing disadvantage and division, and promoting tolerance, respect and mutual understanding.
Since 1995 the organisation has been based in a suite of buildings – Manse, Halls and Church – formerly occupied by a Presbyterian congregation. In July 2012, after twelve years of planning and consultation, work began on a £3m project to transform the old church building into a new modern, functional Centre for Culture, Arts & Heritage and is due to be completed by January 2014.
Web site: www.174trust.org
Pat Benson
Pat Benson is Chairman of Sailortown Regeneration
Formed November 1999 following a 30 year reunion of former residents. These residents had been rehoused in various parts of Belfast and further afield to make way for the Motorway system, M2-M1.
Their remit was to bring back social engagement and social housing to their birthplace. The aim of the project , An Urban Village in Sailortown ie: Social Housing on a Need Not Creed basis. They have successfully constructed a small social development comprising 68 units. However, they are still a long way from their ultimate goal to regenerate the entire Sailortown area.
Rev Dr Fredrick L Munce MBE

The Rev Fred Munce is a Methodist Minister and community activist and peace maker.  He has made significant contributions to community development throughout N Ireland, and particularly in Derry and south Belfast through the construction of community buildings and the pioneering of integrated partnership programmes.
In Derry, he chaired, initiated and arranged the construction of Clooney Hall, (a five storey community networking centre), Clooney Family Centre and Crawford Square Hostel for Homeless Men (44 beds).
 He was chair of the North West Community Partnership which initiated and delivered family and children's services in collaboration with the Resource Centre Derry, Methodist City Mission and Foyle Health and Social Services Trust.
In south Belfast, he was chair of the Agape Centre project, which is a community based partnership building, creating synergies between and among statutory agencies, the voluntary and community sector and other disciplines who deliver services to the local community.
Paul John Maskey
Paul Maskey served as a Sinn Féin MLA for Belfast West from 2007 to 2012, and was elected in June 2011 as MP taking over 70% of the vote for the Westminster constituency of Belfast West.
Married with two children, Paul represented Sinn Fein in the Upper Falls DEA from 2001 until September 2009 in Belfast City Council and was elected to the Assembly for the west Belfast constituency in 2007-2012.
Paul was the Chairperson of the Assembly's Public Accounts Committee and a member of the Standards and Privileges, Assembly Audit and Assembly Business Committees.
He has worked tirelessly over the years to ensure that west Belfast is resourced accordingly and has been central to the development of West Belfast as a tourism destination.
He is Chairperson of Failte Feirste Thiar and is represented on a number of resident associations within the area.
John Kyle

John Kyle is a Belfast City Councillor and Deputy Leader of the Progressive Unionist Party.  He trained in Medicine at Queens University Belfast and has worked as a General Practitioner in London and Belfast.   He currently practices in Inner East Belfast.  He has a particular interest in social regeneration, health and education and is an enthusiastic cyclist.
Tom Daly

Tom Daly – Chairman of Casement Park Project Board and also appointed as the GAA Senior Responsible Owner (SRO) for the Casement Park Development Project.
He has served 23 years as a member of Ulster Council GAA including 10 years as an Officer – Treasurer, Vice-President and President.  Tom has also served 3 years as National Vice-President of the GAA and 3 years as Secretary of the GAA National Insurance Workgroup and of the Commercial andMarketing Committee. Previously he served for 16 years as a member of the Executive and County Committee of the GAA in Donegal holding the positions of Vice-Chairman, Youth Officer, and Ulster Council Delegate.  He has a life long association with the Aodh Ruadh GAA Club in Ballyshannon playing both hurling and football with the club and holding various club positions over many years including Chairman.  Other GAA positions held currently include Chairman of the GAA International Operations Committee, Vice-Chairman of the GAA's International Development Committee, Chairman of the Ulster Councils Human Resources Committee and a member of the Ulster Councils Twinning Committee with Britain and Canada.  Outside the GAA Tom has served as a Government appointed Chairman of the Semi-State Board, Comhairle – now the Citizens Information Board.  He has had a long involvement with various voluntary organisations within his own area. Tom is currently Director General of cross border Health Body CAWT and a Senior Officer with the Health Service Executive
Tom is qualified with a M.A. Change Management; a Diploma in Health Services and a Diploma in Management Consultancy.  He is also a current Council Member of the Health Management Institute and is a member of the Institute of Consulting.
Lucy Caldwell

"Born in Belfast in 1981, Lucy Caldwell read English at Queens' College, Cambridge and is a graduate of Goldsmith's MA in Creative and Life Writing. She is the author of three novels: All The Beggars Riding (Faber, 2013), which is the Arts Council's One City One Book Choice for Belfast; Where They Were Missed (Faber, 2006); and The Meeting Point (Faber, 2011), which featured on BBC Radio 4′s Book at Bedtime and was awarded the Dylan Thomas Prize. Her stage plays (Leaves, Guardians, Notes to Future Self) and radio dramas (Girl From Mars, Avenues of Eternal Peace, Witch Week) have won awards including the George Devine Award and the Imison Award. In 2011 she was a recipient of a Major Individual Artist Award from the Arts Council and was awarded the Rooney Prize for Irish Literature for her body of work to date.
David Gavaghan, Chief Executive, Titanic Quarter Limited
David started as Chief Executive of Titanic Quarter last year on leaving Quintain Estates and Development plc where he was the Executive Director responsible for the specialist fund management business.
Prior to that, David was CEO of Strategic Investment Board Limited (SIB) advising Ministers in Northern Ireland (NI) on the infrastructure programme across the region.
David took on the role of Chair of ARENA Network – the environmental arm of Business in the Community – in January 2013.
David is married to Helen O'Malley and together they have 8 children (four boys, four girls) ranging in ages from 21 years old to newborn. He enjoys country life and keeps fit by running and the occasional half-marathon.
Geraldine McAteer
Geraldine McAteer is CEO of West Belfast Partnership and is a Board member of the Strategic Investment Board, tasked by the N Ireland Assembly with implementing the Investment Strategy for N Ireland. She is a member of the West Belfast Social Investment Fund Steering Group and was Vice Chair of the Belfast District Policing Partnership.  A former Chairperson of the North and West Belfast Health and Social Care Trust, Geraldine is a community activist, a founder member of West Belfast Festival and a key contributor to post conflict reconstruction initiatives including the West Belfast/ Shankill Jobs Task force.
A graduate in Economic and Social Sciences from Trinity College Dublin, Geraldine has won a prestigious Aisling Award from Belfast Media Group and a Belfast Institute citation for outstanding community endeavour and peace building.
Geoff Patterson, Project Sponsor, Irish Football Association.
Appointed as Project Sponsor in July 2011, for the delivery of the National Football Stadium in Northern Ireland.
A Chartered Project Management Surveyor Geoff has worked within the construction industry in Northern Ireland since the early 1980s.  For 20 years Geoff was Managing Director of an SME Sports Ground construction company based in Belfast. During that period, his company was responsible for the construction, maintenance and renovation of both natural grass and artificial grass sport surfaces for both private and public clients.
Since selling the SME in 2005, and until his appointment to the Irish Football Association, Geoff has worked as a Project Manager within the professional construction consultancy sector working  with local government agencies on publicly funded projects.
Sammy Douglas is a well-known figure in East Belfast, having extensive experience working with a wide range of community, voluntary and church groups in the constituency. Previously working as a Social and Economic Regeneration Advisor to East Belfast Partnership, Sammy has helped to establish job creation schemes and attracted funding of over £90 million during his career.
Sammy is a founding member of East Belfast Interface Group where he worked to address community conflict and encourage dialogue between Unionists and Nationalists living in those interface areas.
Currently, Sammy is heavily involved in a number of important community projects within East Belfast.  He is Project Champion for the Connswater Community Greenway, a £32 million project to create a 9km linear park through East Belfast. He is also Project Champion for the regeneration of Templemore Avenue School.
Sammy holds a number of Voluntary Directorships including on the East Belfast Community Development Agency, Ullans (Ulster Scotts) Academy and the Hanwood Trust in Tullycarnet. He is also a co-ordinator of the Enler Complex in Ballybeen
A former member of Harland and Wolf Task Force and Langanside Corporation, Sammy was awarded an MBE by Her Majesty the Queen for services to the community in Belfast. He also received a Commendation for Outstanding Leadership from the United States Department of Commerce.
Sammy was elected as a Member of the Assembly for East Belfast in 2011 and currently sits on the Employment and Learning and Public Accounts Committees.
Paul Nolan
Paul Nolan is the Research Director on the Northern Ireland Peace Monitoring Report, a project supported by the Community Relations Council, the Joseph Rowntree Charitable Trust and the Joseph Rowntree Foundation. The purpose of this project is to provide regular commentary on Northern Ireland as a post-conflict society, and the first of the annual Peace Monitoring Reports was issued at the end of February this year. Before taking up this post Paul had spent his career in adult education, serving as Director of theWorkers' Educational Association, and then as Director of the Institute of Lifelong Learning at Queen's University Belfast. He has published widely on education and on the Northern Ireland conflict.